Welcome to
Dogs give us so much love and joy, and we believe they
deserve their own spectacular vacation now and then…
Five acres of FUN and ADVENTURE
where every dog has its day… EVERY DAY!
WONDERLAND for the big dogs…
Dogs spend up to 8 hours of playtime outdoors splashing in pools and waterfalls, running through tunnels and tubes, and romping over ramps.
and MUNCHKINLAND for the little ones…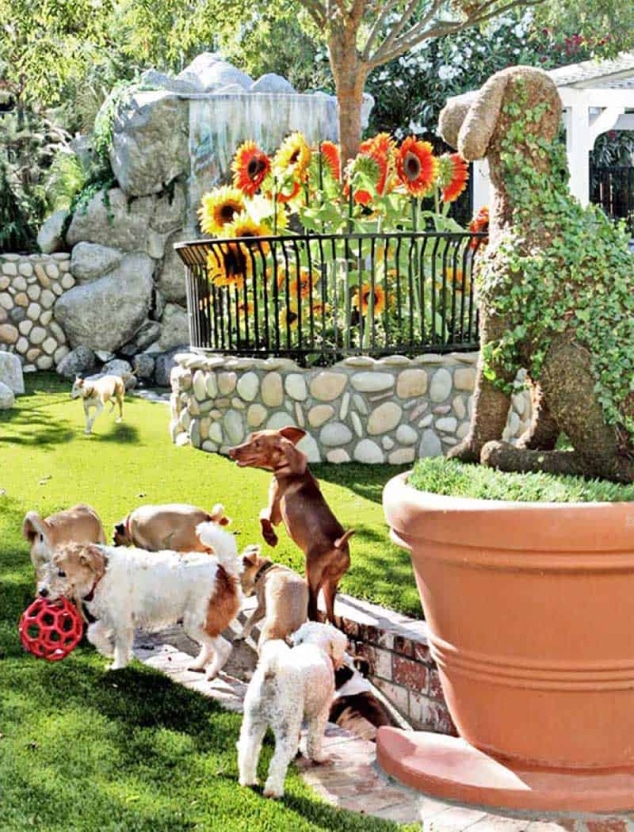 TRAINING for your Dog and You!
We've seen it all, and solved it all!
Our trainers make learning fun and use lots of praise, love, and enthusiasm to build confidence and enhance your dog's bond with you.
On and Off Leash Obedience
Correcting Behavioral Issues
Aggression Problems and Socializing
Puppy Consultations
LET US DO THE DRIVING FOR YOU!
Canyon View Ranch offers a daily shuttle to pick up and drop off your dog right to your home.
$35-$55 per trip (depending on mileage)
Shuttle window: Monday thru Saturday between 11am and 4pm
Our Story
We were wandering around Disneyland one day and decided there should be a place like it for dogs. So we began our search for land and found the perfect spot in the countryside of Topanga Canyon, located in the hills above Malibu. We built large outdoor playlands with attractions to keep the dogs entertained, and then we recruited skilled professionals to care for them and to provide expert dog training.
After two decades, we're still coming up with new ideas and features to keep our dog guests engaged and having fun. We love that they're all having such a great time here, but to tell you the truth, we don't know who's getting more joy out of this, the dogs or us!