Vaccination Policy
Vaccinations are required for all dogs staying at the Ranch.
After most vaccines are administered, immunity is not immediate; it takes about five to ten days to become effective. So please have your dog vaccinated at least 10 days prior to the date of check in. Please do not take your dog to a dog park at least two weeks prior to boarding in order to help reduce possible exposure to Kennel Cough or other viruses.
Up-to-date Rabies

The Certificate MUST INCLUDE the following information:
– Your Name
– Your dog's name
– Date of Vaccination
– Date Vaccine Expires
– Veterinarian's Name and Signature (or stamp)
– Manufacturer of Vaccine
– Lot/Serial Number
– Lot Expiration

Bordetella vaccine administered within 6 months of boarding.

Please note:
The Bordetella Vaccine may prevent or reduce the chances of your dog getting infected with "Kennel Cough" or lessen the severity of illness if infected, but some variants may be resistant to the vaccine and your dog may still get the virus.

Leptospirosis Vaccination

Canine Influenza Vaccination

Please note:
Because of recent outbreaks in the Los Angeles area of Leptospirosis as well as Canine Influenza, we are now requiring all dogs coming to stay with us to be fully vaccinated for both in an effort to try and stop the spread of these contagious infections and to prevent exposure to your dog.
Both of these vaccines are a 2-shot series that will need to be spaced 4-5 weeks apart to take full effect.

CANYON VIEW RANCH HOURS
Visits to the Ranch are by appointment only.
Office Hours
Monday through Saturday
8:30 am to 5:00 pm
(closed each day from 12:00 pm – 1:00 pm)
*** We are closed to the public Sundays & Holidays ***
Boarding Drop Off and Pick Up
Monday through Saturday
10:00 am – 4:00 pm
Please call to schedule an appointment or for directions.
Canyon View Ranch for Dogs is located at:
Boarding per night:
$100 per dog
10% discount after 21 days
Discounts are also available for multiple dogs in the same family.
We prefer to keep dogs on their own diet, so please bring their food when checking in.
House kibble may be purchased for $3 per day and $4/day for I/D food. We charge $1.50/day for food enticements (house provided wet food or toppers) and $3/day for chicken breast.
Includes:
• Up to 8 Hours of Supervised Outdoor Playtime
• Administering Medications or Supplements
• Care for special needs or elderly dogs
Drop off and pick up times between 10am and 4pm
Closed to the public on Sundays and major holidays
Holiday Rate: $110 per dog
No Discounts for Multiple Dogs.

Including:
Thanksgiving: Nov 18-28, 2022
Winter Holidays / New Years: Dec 17-Jan 3, 2022
Easter / Spring : Apr. 7-16, 2023
Memorial Day Weekend: May 26-30, 2023
Independence Day Weekend: Friday June 30th – July 5, 2023
Labor Day: Sept. 1-5, 2023
TRAINING
We offer a variety of training programs including four week on leash obedience, four week off leash, as well as training by the day while your dog is being boarded. Give us a call for training rates and to make an appointment.
We also offer other programs where you and your dog come to the Ranch for lessons. Not sure which training program is right for your dog? We offer a free evaluation. Call us to make an appointment.
We Guarantee Our Training
Canyon View offers a life-time guarantee on our 4 week on-leash and off-leash obedience programs. If at any time your dog stops responding to sit, lie down, stay, heel, or come when called, we will gladly retrain your dog or provide a refresher lesson at the ranch for free. Our number one goal is to create the kind of relationship between you and your best friend that you always hoped for; one that will last a lifetime.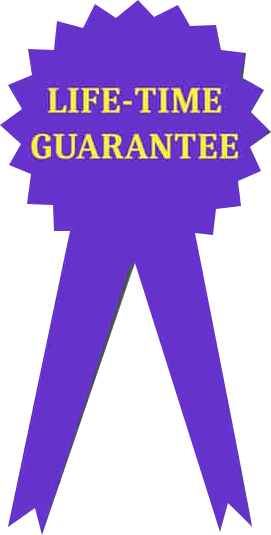 GROOMING
We provide grooming for dogs while staying with us so that all our guests return home clean and ready for some hugs from you.
LET US DO THE DRIVING FOR YOU!
Canyon View Ranch offers a daily shuttle to pick up and drop off your dog right to your home.
$35-$55 each way (depending on mileage)
Shuttle window: Monday thru Saturday between 11am and 4pm
POLICIES
Your dog must be wearing a flat nylon collar with a quick release buckle and nametag. No leather collars with belt type buckle or choke chains are allowed on dogs while boarding. If you do not have a nylon collar with quick release buckle, we have them available for purchase at $5.99 each.

Rabies Vaccination Certificate & biennial DA2PP Certificate required (or Titer proof from vet)

Bordetella (kennel cough), Lepto and Influenza vaccinations required within the past six months (please bring proof)

We are not responsible for personal items lost or drooled on.
CANCELLATION POLICY
We usually have a waiting list of people hoping for an opening to get their dogs in, so it's important that we know about any cancellations with enough advance time to accommodate them. Cancellations made within 7 days of boarding may be subject to a charge equivalent to 50% of their reservation.
FAQs
Your dog's food, medications or supplements, vaccination records, filled-out paperwork (unless you've already provided it to us), a nylon or leather quick release collar with name tags. And, oh . . . don't forget your dog.
What shouldn't I bring for my dog?
No bedding, pig hooves, food dishes or toys.
My dog is on medications. Will you make sure he receives them everyday?
Absolutely. If your dog is currently taking any medications or supplements, we are happy to administer them free of charge.
Can I visit my dog while he's staying at Canyon View?
Of course. Just be sure to call first for an appointment.
Can my whole family be a part of the training lessons?
Yes, in fact we encourage it.
My dog has a very loving personality – will training break his spirit?
Absolutely not. Training simply brings out the best in your dog and helps correct unwanted behavior, while maintaining all the qualities you loved about your dog in the first place.
Can you teach an old dog new tricks?
Yes. It's all about changing old habits and creating new ones.
In a heartbeat! No matter how much fun your dog has at Canyon View, nothing can replace the sight of Mom & Dad.